I had the chance to buy any model kit with in reason for my Birthday, back in July.
Well I took my time and looked through all the kits at Colpar hobbies and it came down to two kits.
One was the A-Z kit of the TBD Devastator made famous by its devastation at the battle of Midway in 1942.
The second kit was the Polar Lights model of the 1966 Batmobile, now the two kits were only $7.00 difference, the Devastator being the more expensive kit of the two, so I went with the Batmobile.
Huge mistake. This was the first time I had bought a Polar Lights kit, and from the problems I have had with this kit, it will be the last.
All parts are molded in gloss black, with the exception of the chrome parts. This makes it difficult to find part numbers and takes away half the fun of building a kit.
Some parts fill well, but not all and the plastic on some of the smaller parts is very thin and easily can be broken. There is no way to fix the front wheels so they can turn, since they parts that hold the wheels have to be glued in place.
There is an unnecessary engine detail, since we never saw the Batmobile with its' hood open. This does not add to the kit in any way honestly. There is also a Bat computer in the trunk that I do not recall ever being seen in the series.
Missing are figures of Batman and Robin, which would have enhanced the model.
There is also a lot of needless under body assembly never seen, again like the engine assembly.
The ram jet engine at the back of the Batmobile is missing completely.
There are ample decals that add to the detail work.
Also the bottom of the model does not line up properly with the main upper body, there are gaps that will require lots of putty work to make the body seamless.
I have not been able to build this kit past a few stages and am ready to do something I have never done in my life, take it back part built and ask for my money back.
I am terribly disappointed by this kit and I do not recommend it to anyone.
It is supposed to be for modelers from age 10 and up, I would say this kit is for adult level advanced modelers only, with a lot of spare time on their hands, who do not mind having to do a lot of extra work.
Zero stars.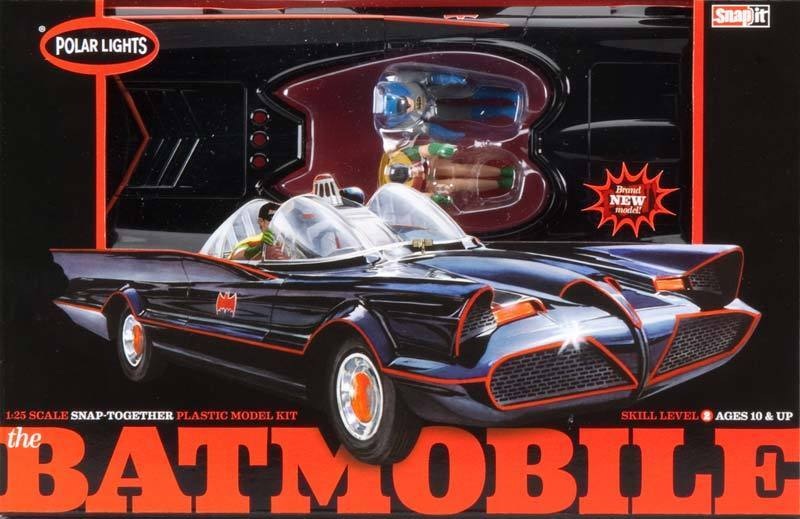 Apparently some people have been able to build this kit, here are a few photos of the completed kit. Mine is no where close to looking like this.